No matter the time of year, it's always a good idea to be prepared when it comes to how to store your firewood. Whether you're using it for camping trips, outdoor barbecues or indoor wood burners, having properly stored firewood on hand can make a big difference to the performance of your firewood when you come to use it.
County Logs and Coal are experts on how to store your firewood. In this guide, we'll show you how to store your firewood the right way!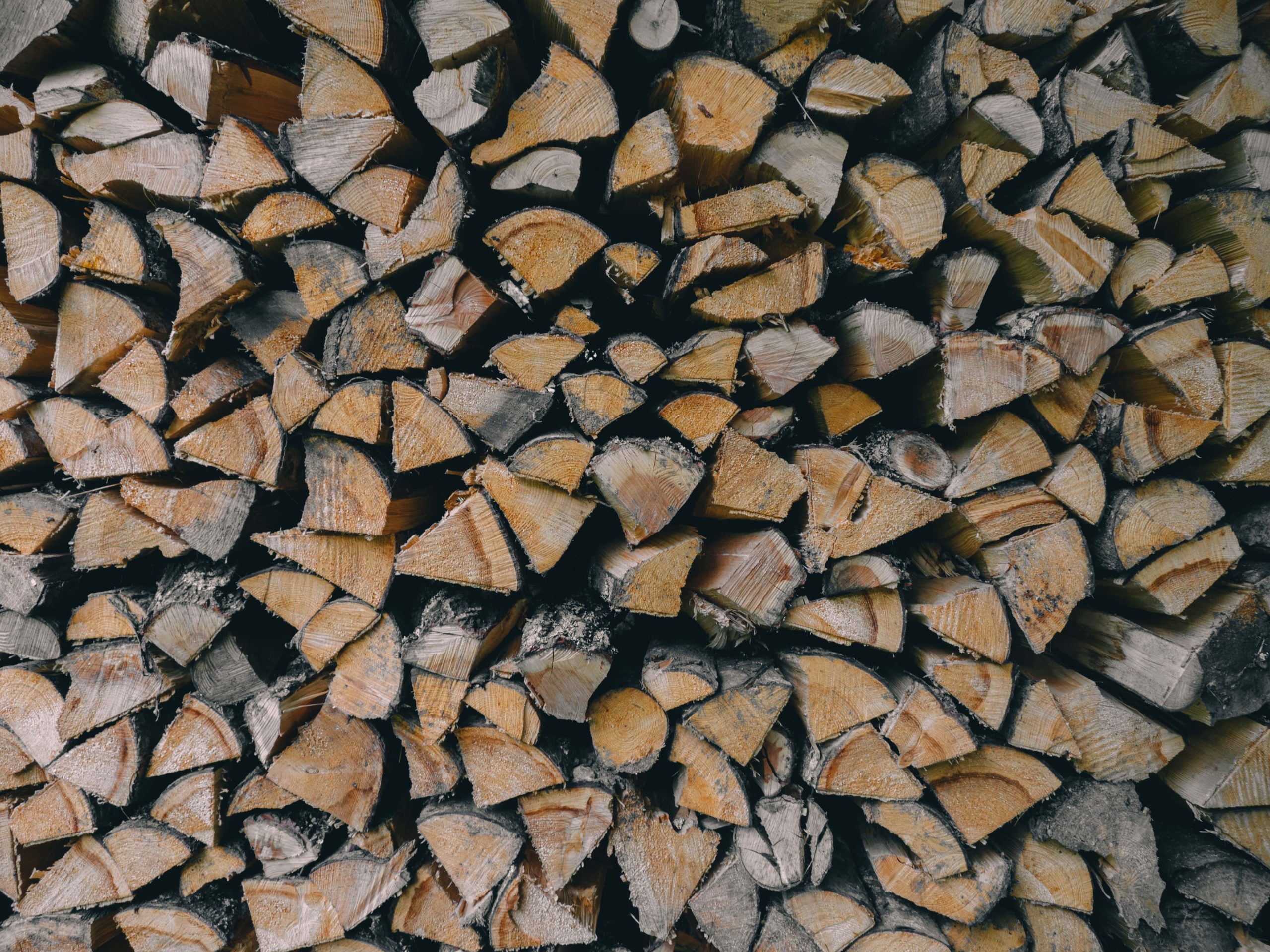 Choose the right location
It's important to choose a spot that's dry, well-ventilated and protected from the elements when choosing how to store your firewood. There's nothing worse than finding damp, mouldy or bug-infested firewood when it comes to BBQ season.
If you're storing your firewood outside and live in an area with a lot of rainfall, make sure you are storing your firewood off the ground. This will prevent your firewood from developing mould and rot. If you're bothered about maintaining your garden aesthetic, a wood storage shed or rack will fit into any garden (there are some pretty cool ones on the market!). A simple raised pallet off the ground will keep your logs dry if you are not bothered about looks.
If you're wanting to store your firewood in a more enclosed space, a garage or garden shed will do just fine. Just look out for those little guests who might want to make your warm, wooden tower a home.
Keep it covered
Once you've found the perfect spot, you may want to consider getting extra weather protection to keep your firewood in tip-top condition. Rain, snow and humidity can cause damage to your wood and lessen its quality. Find a nice waterproof cover to battle this!
If waterproof covers aren't your thing, just make sure your wood storage has a roof or some form of shelter to stop harsh weather conditions from reaching your firewood. After all, if you're getting your firewood from County Logs and Coal, you'll want to keep our high-quality wood in its best shape to reap all the rewards! 
Stack it right
County Logs and Coal – with the best logs Essex can offer – know that in the firewood world, stacking is an art form.
Proper stacking for your firewood logs allows for the best protection, ventilation and longevity of your logs. Plus, learning the difference between a good stack and a bad one will make you look like a firewood genius!
Start by placing the bottom row of logs directly on the ground or platform. Stack the next row of logs perpendicular to the first. Line up the ends of the logs. Repeat this process until you've built a sturdy and stable stack of firewood. This is one of our best tips when learning how to store your firewood effectively!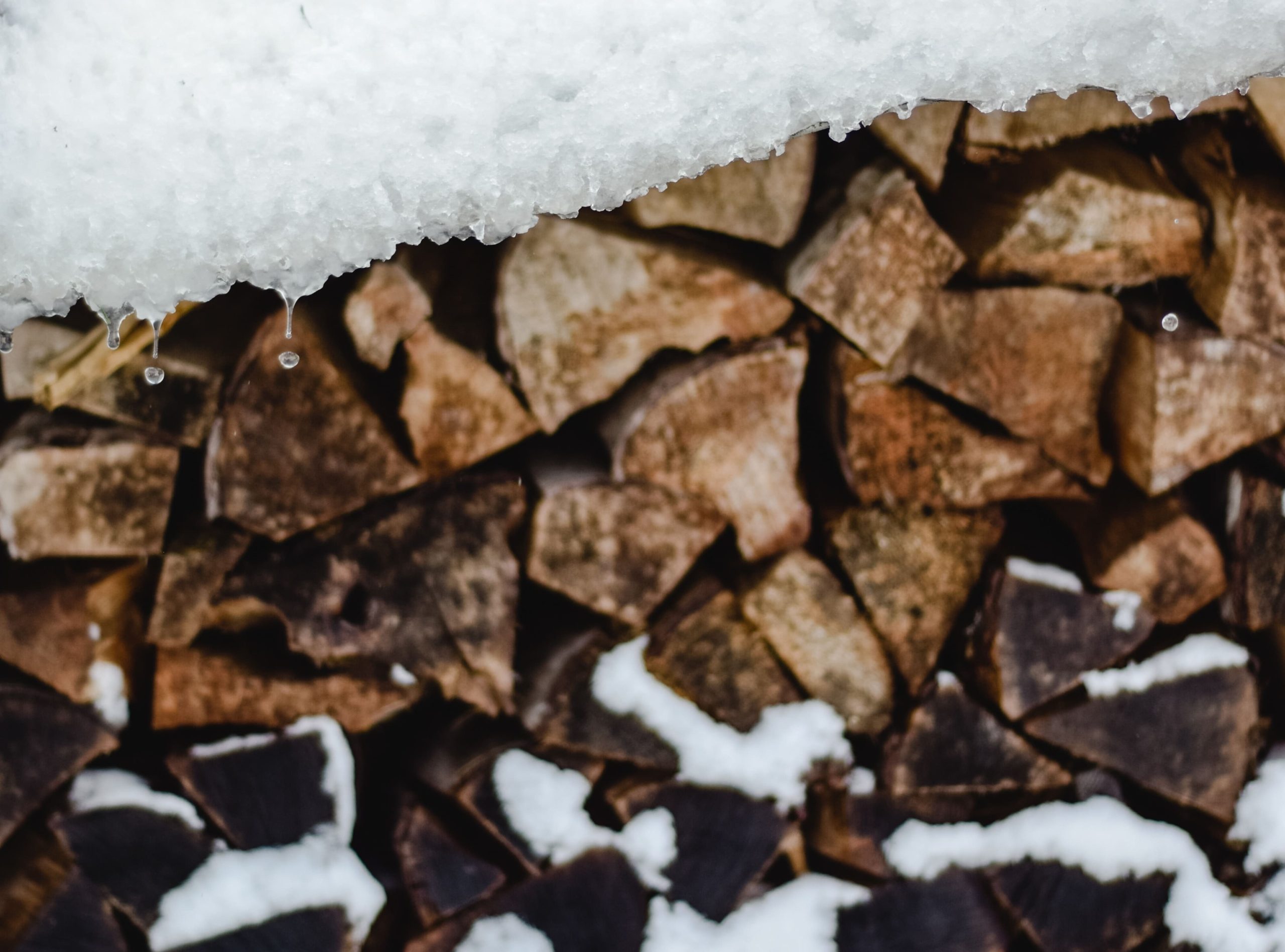 Watch for guests
As we mentioned earlier, if you learn how to store your firewood property, you'll undoubtedly welcome little friends who want a taste of the warm, dry wood tower you've created.
Mice, hedgehogs and voles will make their home within your firewood during the winter months. Before chucking your wood on the fire, make sure to double-check for guests!
Unfortunately, supreme quality wood is also loved by other pests such as ants and other infesting insects. To prevent a pest problem, sprinkle pesticide around the base of your wood stack. Make a note to check on your wood often to monitor this problem. 
Keep it dry
The main trend when it comes to learning how to store your firewood is to keep it dry. Waterproof covers, proper stacking skills, elevated pallets and sheltered areas are all aimed to keep your firewood dry, ventilated and away from moisture to avoid mould, rot and other problems.
Whether you take our advice or not on how to store your firewood, as long as you are making every advance to keep your firewood moisture free, you are on the right track.
However, if you do choose to follow our guide step by step, you'll be well on your way to storing your firewood properly, safely and effectively – ready for use at all times!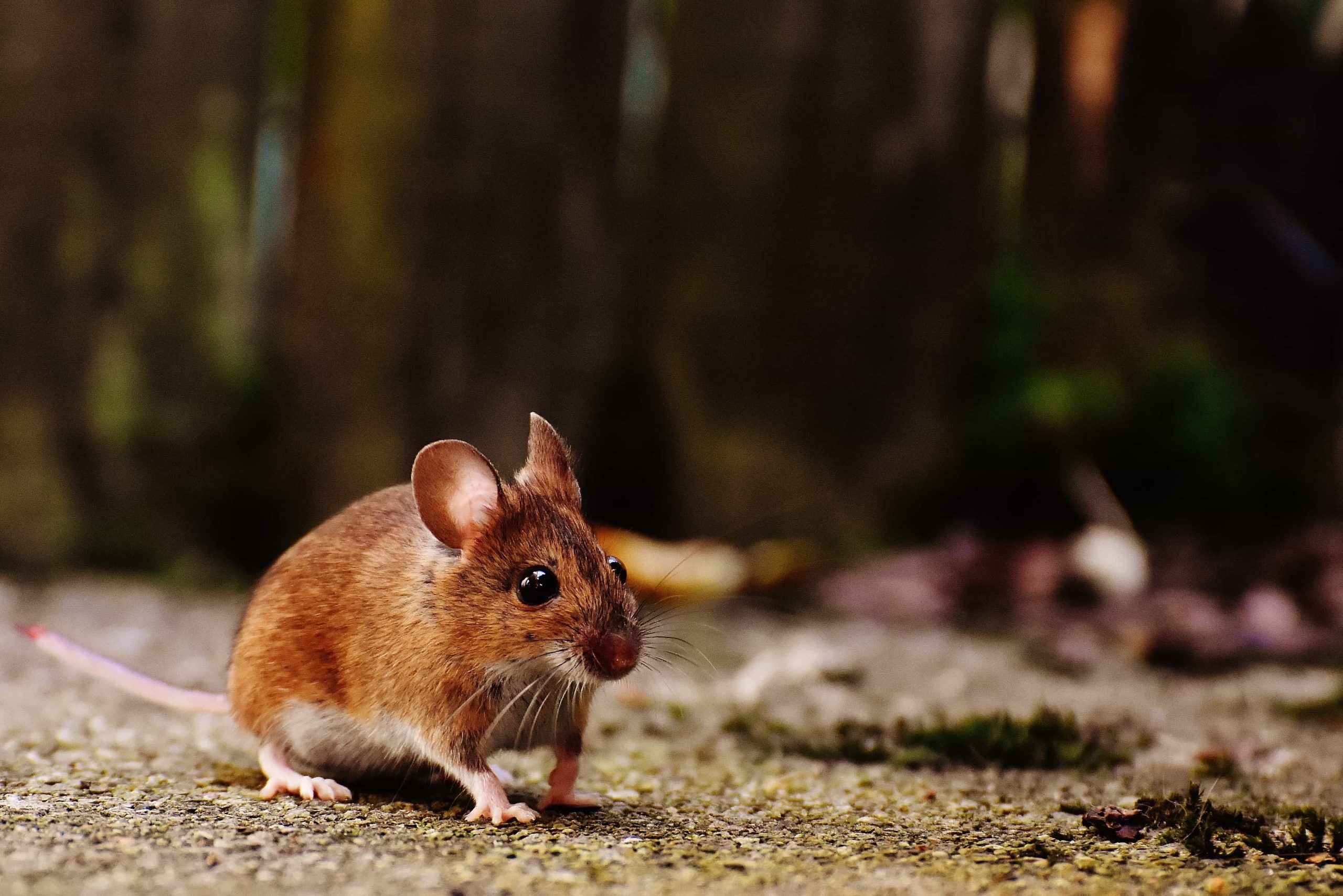 The best logs Essex can offer from County Logs and Coal
Whether you're preparing for more cold nights by the fireplace or summer camping trips, having a well-stocked supply of properly stored firewood from County Logs and Coal will have you covered all year long.
County Logs and Coal provides the best logs Essex can offer. Our firewood is the highest-quality wood on the market from a trusted source. For quality firewood delivered straight to your door or even wood shed, contact our dedicated team today!